Moondog, being a good Hobbit. Likes most of all 2 things... Food and Not Moving. So here we combine these two traditional pass-times by fishing. But Moondog cheated a little bit... He did move. Here's the filmstrip from his fishing trip, starting in the
Shire
.
Here
we are in
Bywater
. Found a nice mossy rock away from the dock where all the other Hobbits were casting their lines. Found me a real swell goldfish here.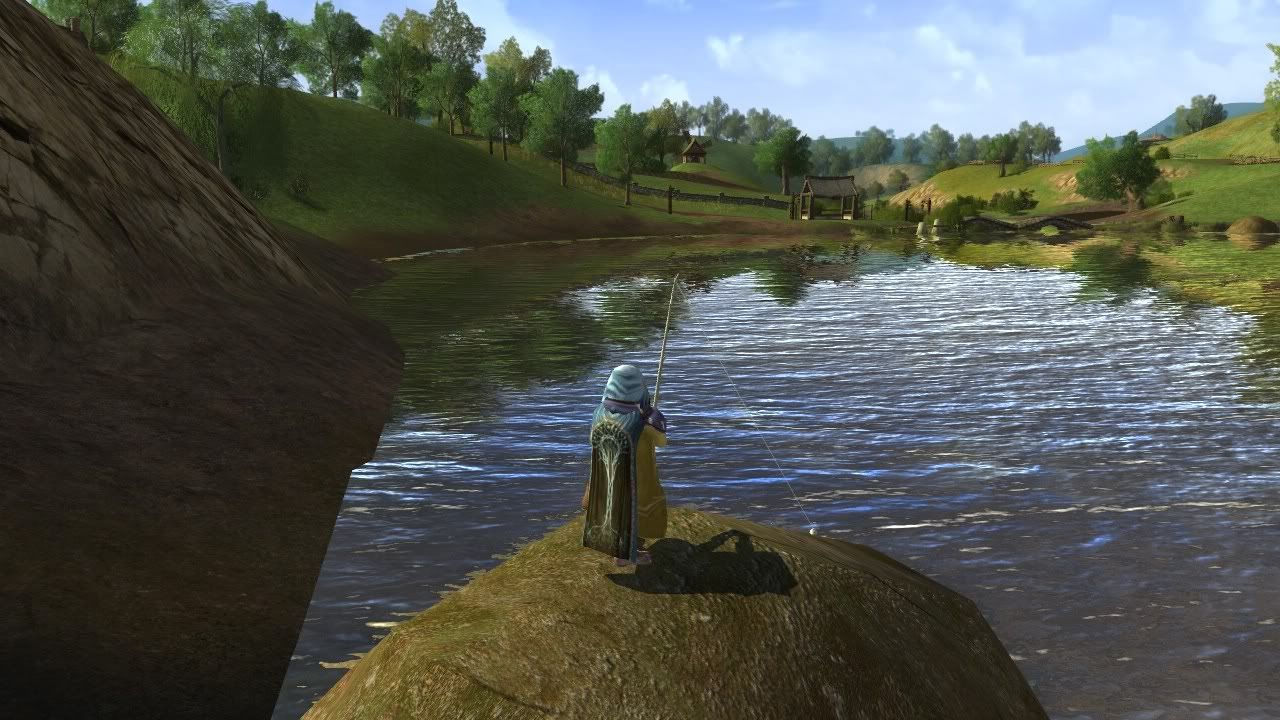 Found another place just across this quaint stone bridge. Some less clever anglers can be seen across the way.
Found a nice pool right smack in the middle of the
Brockenborings
market. Was hoping to bag a Koi but no dice.
So then I headed north across the
Greenfields
up through
Oatbarton
and found a niiice quiet beach (except for the
Salamanders
!) way up near the source of the
Brandywine
River.
Fishing in the
Lake
is better than fishing in the river of course. So on up to
Evendim
!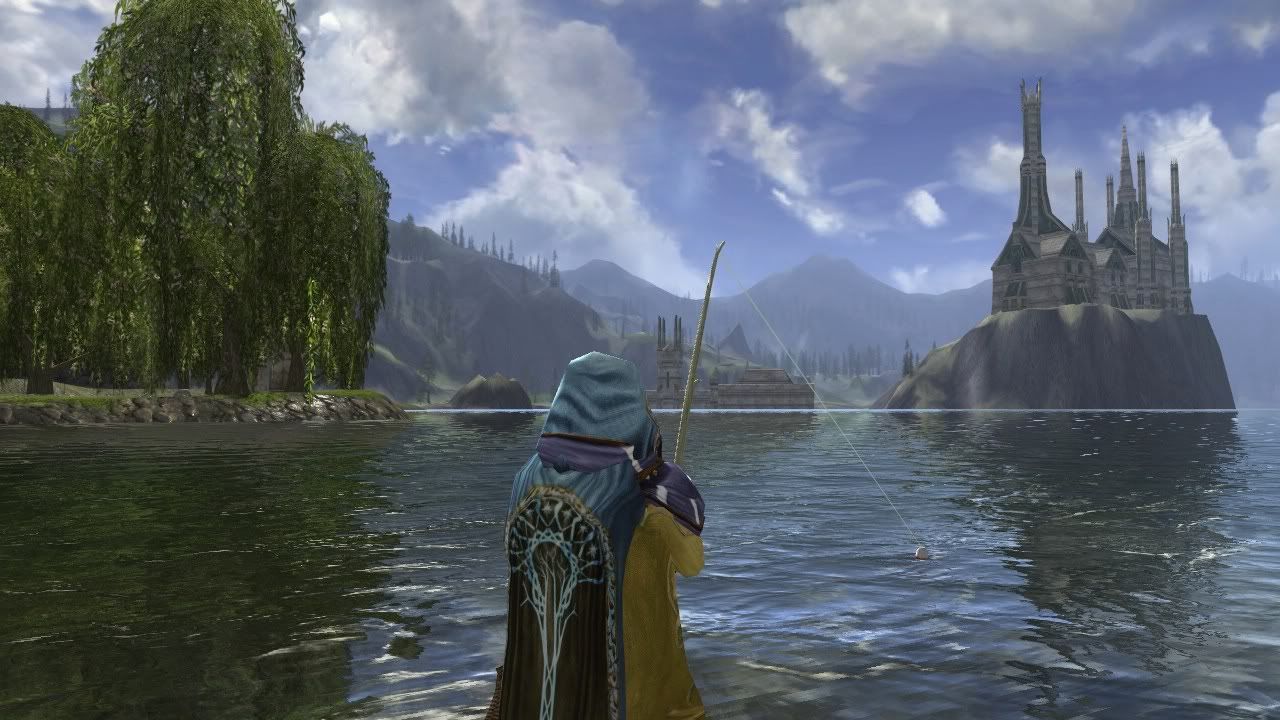 Borrowed the bow of a rowboat and joined this lass in a cast or two!
Finally decided to head even further north for some ice fishing in
Forochel
!